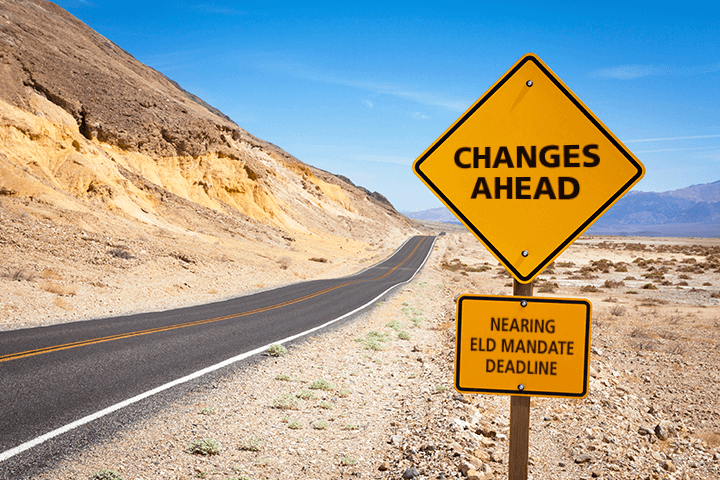 The installation of ELD mounts is already underway as technology has come to the trucking business.  The federal government has mandated the use of ELD's (electronic logging devices) and the conversion from paper logging to electronic logging.  Your phone or tablet has gone from a personal device to a required device for every trucker, causing the need for a method of mounting your smartphone or tablet while your vehicle is in motion.
We have a wide selection of cupholder mounts, no-drill mounts, suction cup mounts, and more at our website below.
www.MountMyMonitor.com/ELD_Mounts
About the ELD mandate
In 2012, the United States Congress enacted the "Moving Ahead for Progress in the 21st Century" bill, or, more commonly referred to as MAP-21. That bill included a provision requiring the Federal Motor Carrier Safety Administration (FMCSA) to develop a rule mandating the use of electronic logging devices (ELDs).
In its simplest form, an electronic logging device is used to electronically record a driver's Record of Duty Status (RODS), which replaces the paper logbook some drivers currently use to record their compliance with Hours of Service (HOS) requirements.
Fleets have until December 2017 to implement certified ELDs to record HOS.
https://www.fmcsa.dot.gov/sites/fmcsa.dot.gov/files/docs/FMCSA-ELD-Final-Rule_12-10-2015.pdf

ELDs Today
Many drivers and fleets are currently using automatic on-board recording devices (AOBRDs). While differences among these devices abound, they share a few elements in common:
They track a driver's Hours of Service electronically
They need to be "integrally synchronized" with a truck's engine, making sure drive segments are captured
Most pass data to a system where a safety or fleet manager can see e-logs in a near real-time basis, allowing everyone to be on the same page
Trucks and fleets that have installed ELDs in their commercial motor vehicles can monitor and record an abundance of data about the vehicle and its driver that goes beyond RODS including Driver Vehicle Inspection Reports (DVIR) and IFTA automation, driver behavior reporting on speeding, idling and hard breaking, and integrated maps with route solutions to help drivers navigate around construction and avoid high-traffic areas. Many fleets are already seeing the benefits of ELDs:
Save driver time by reducing paperwork
Keep a dispatcher up-to-date on a driver's status, letting them plan for loads better in light of HOS compliance needs
Reduce the hassle of keeping a paper log – something that e-log converts never want to return to
ELD Mounts for your Smartphone and Tablet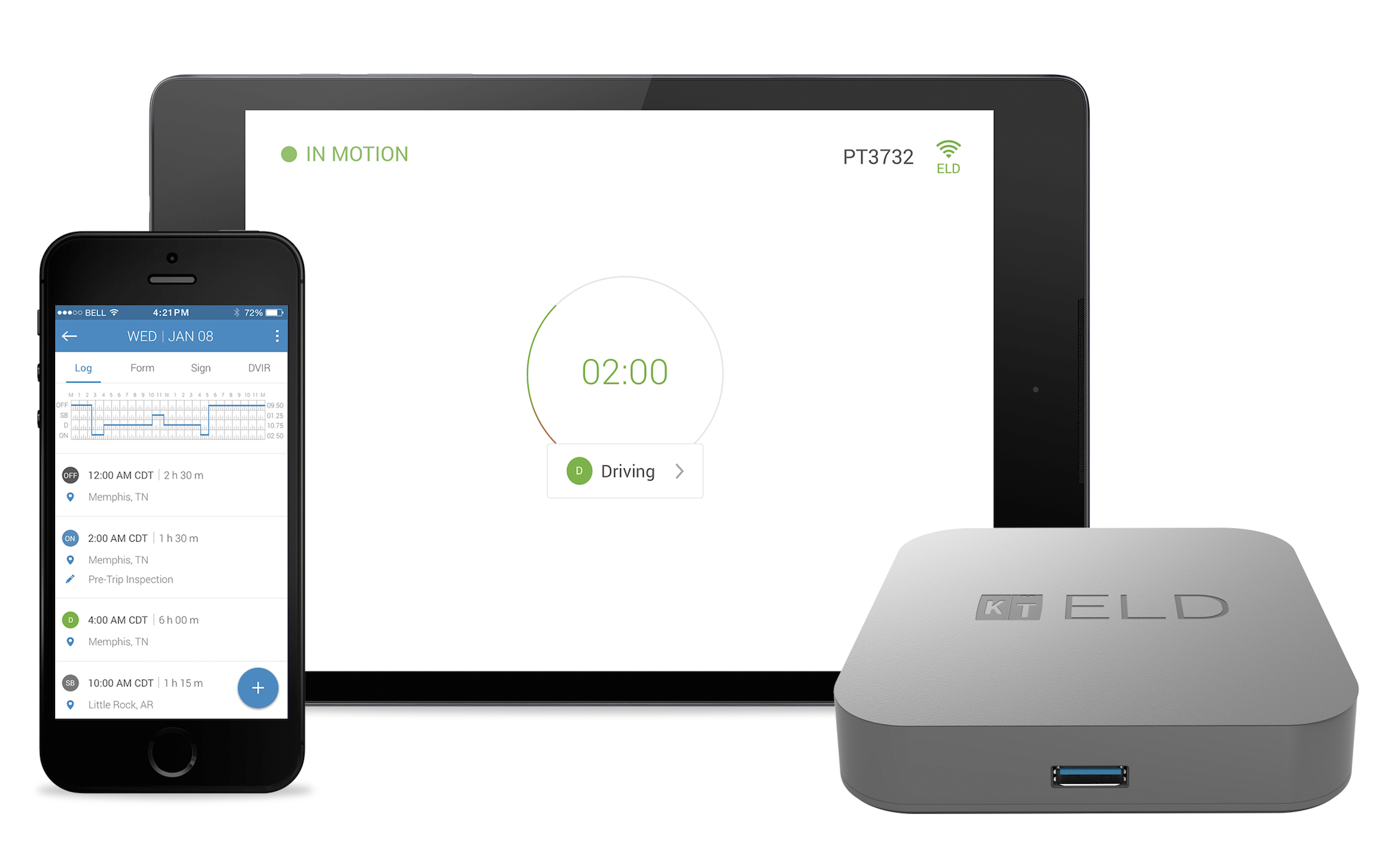 In writing the ELD rule, the FMCSA is aware of the cost burden it could be putting on fleets. To address those ELD cost concerns, the FMCSA has provided that smartphones, tablets, and rugged handhelds can be used as long as the system as a whole meets ELD requirements, including a hardwired connection to the truck's engine. As an added benefit truck drivers have found smartphones easy to use and allows them the flexibility to choose from a wide range of mobile devices.
Not only can truck drivers choose from a wide range of mobile devices they are also able to choose from a wide variety of mobile mounts. At mountmymonitor.com we work closely with top accessories providers, like RAM Mounts and The Joy Factory to ensure compatibility of varied devices with multiple mount and base designs to fit the individual needs of the fleet drivers. Built to vehicle specifications and manufactured to withstand harsh environments, you can install the ELD mount directly into a dashboard or adhere to a cup holder or dash bar or even suction cup your ELD mount to the windshield or side window.
It's not worth waiting until the compliance deadline to implement the ELD solution. Implement ELD technology today, install your ELD mounts, and start reaping the benefits!